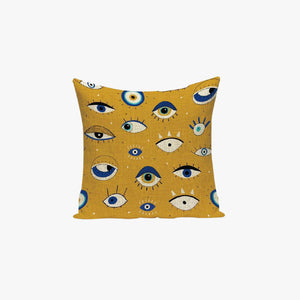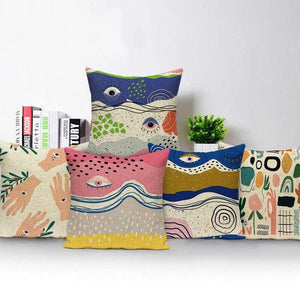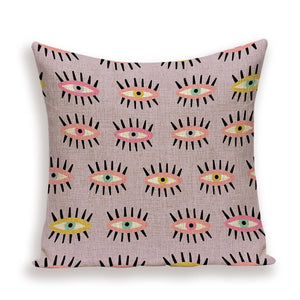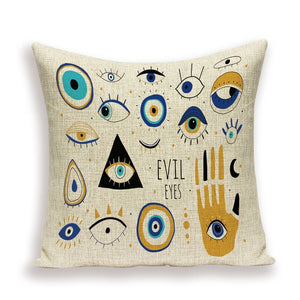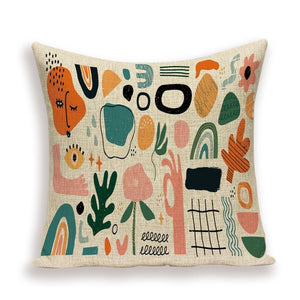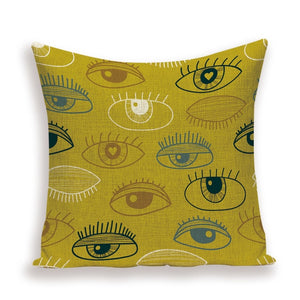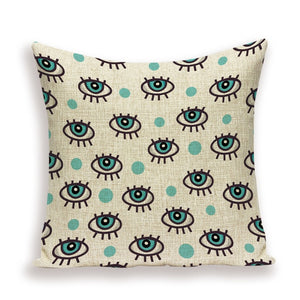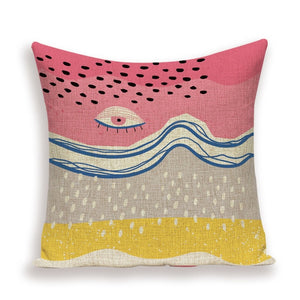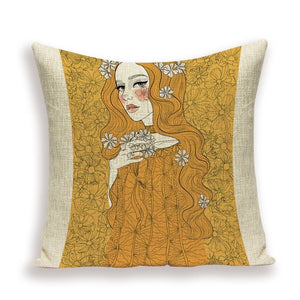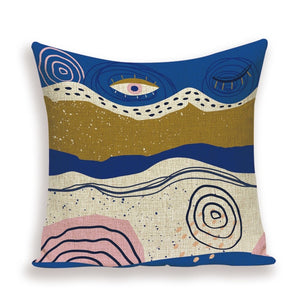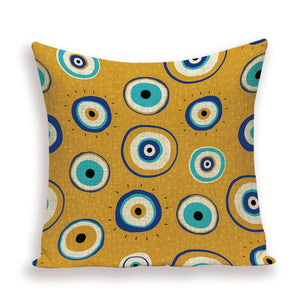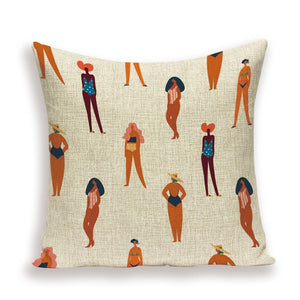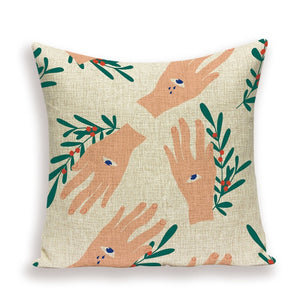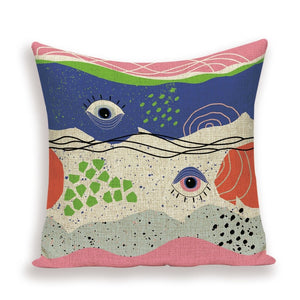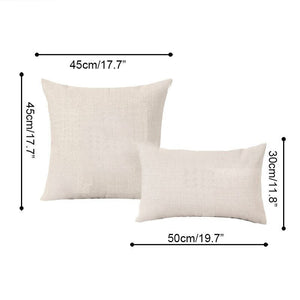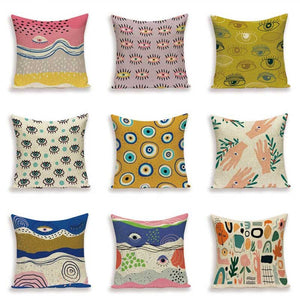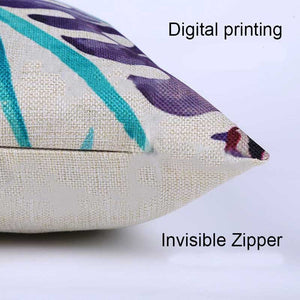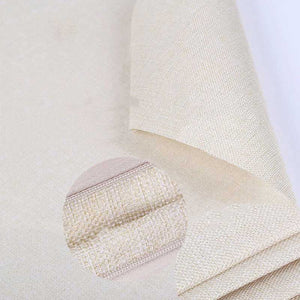 Abstract Art Linen Cushion Covers
Brighten up your living room and bedroom with our handmade Abstract Art Cushion Covers by Anza! 
Pillow Protection:

Keep your favorite throw pillows in pristine condition by simply covering them with our artsy, charming, and cozy cushion covers. 

Eye-Popping Designs:

Over 14 designs to choose from. There will definitely be a pattern that will tickle your fancy to complete and personalize your space.

All Useful Source:

Linen is made from the flax plant which requires very little water to grow, and almost every part is used. Producing linen also uses significantly less water than other textiles such as cotton or denim.
The materials of the product can be broken down through environmentally harmless natural processes and are made from sustainable materials and plant by-products.

Designed and produced using innovative techniques to measure, offset, and reduce carbon emissions.

Materials that can decompose into soil whether through a natural process or in an industrial composting facility.

Products designed to cause the least harm to people and the environment through their production, disposal or both, often using reclaimed or recycled materials.

Products made by hand on a small scale and are meant to last, all without using large energy-consuming factories and production facilities.

Crafted with locally available resources typically derived from plants, animals, or other naturally occurring materials.

Materials that can be regeneratively produced like those made from plants and animals. This has a lower environmental impact compared to artificial products and metal.

Products designed to meet current needs without compromising the ability of future generations to meet theirs. Design, materials, manufacturing, product transport, disposal, and social practices are aspects of sustainability.
$27.00
Specifications
Product dimension: 17.7 inches x 17.7 inches
Colors/Variations: Multiple Colors, 14 Different Designs
Shipping & Returns: Please refer to our General Shipping and Return Policy.
Earth-friendly features
Features

This handmade cushion over is made from a highly sustainable, naturally renewable resource, that inherently has a small carbon footprint

Material(s)

Linen: One of the most biodegradable fabrics. It is strong, naturally moth resistant, made from flax plant fibres, and fully biodegradable when untreated.

End Of Life

Both compostable and biodegradable
For every

PRODUCT

you

PURCHASE,


a

Tree

is

Planted

in your

NAME.

* ALL SHIPPING IS 100% CARBON OFFSET