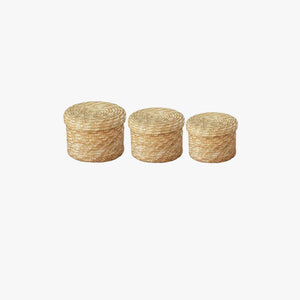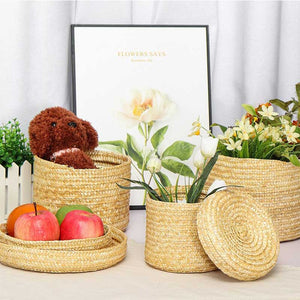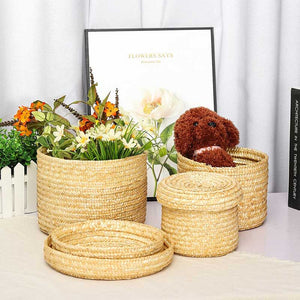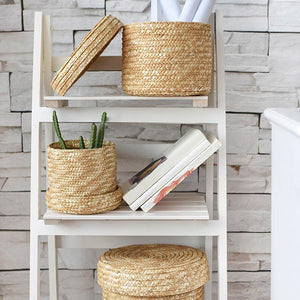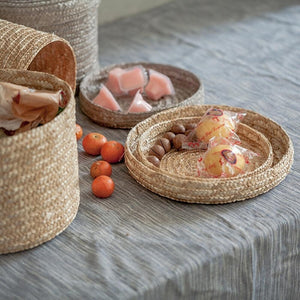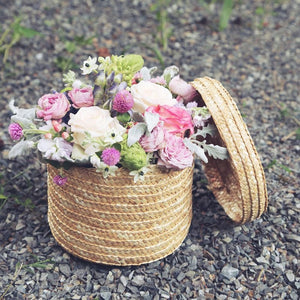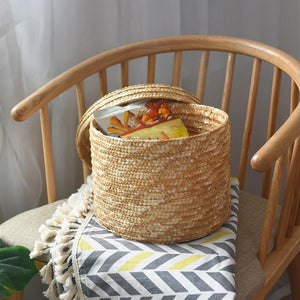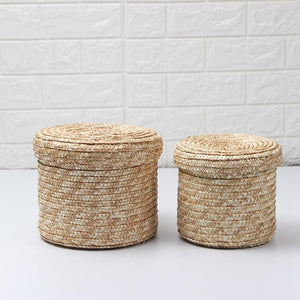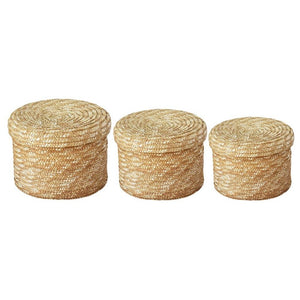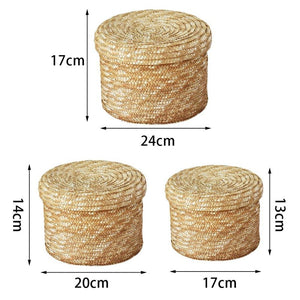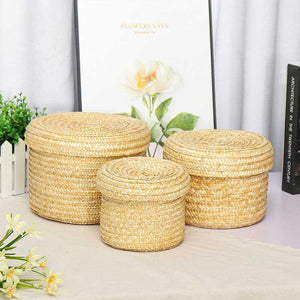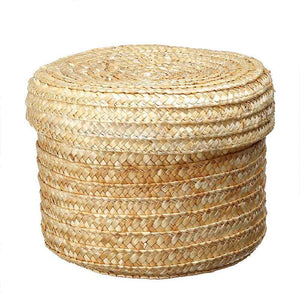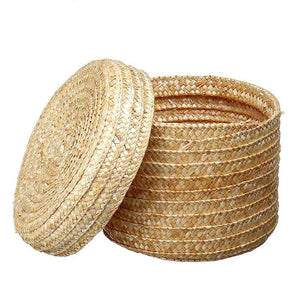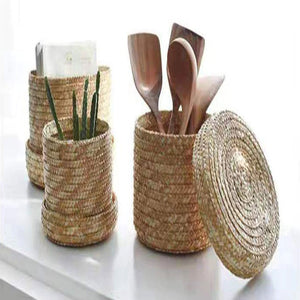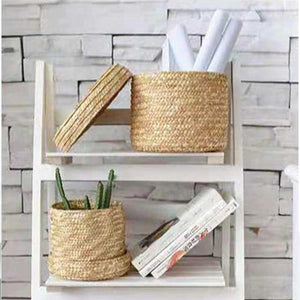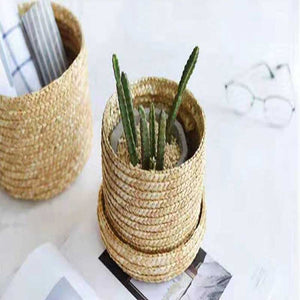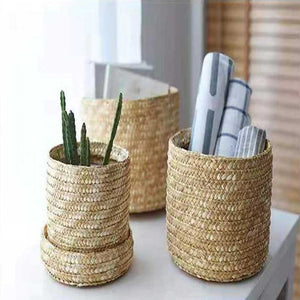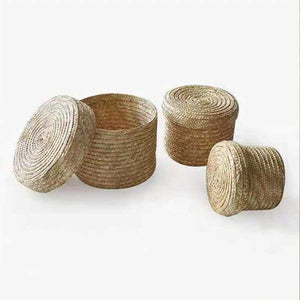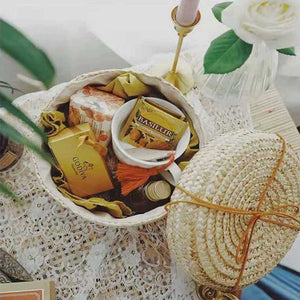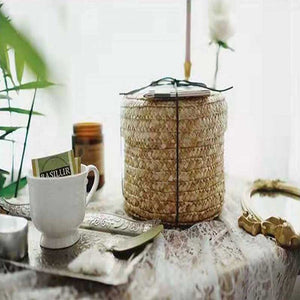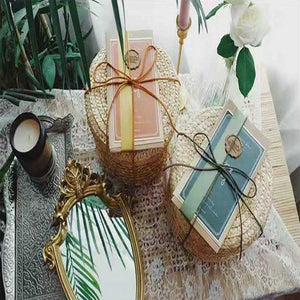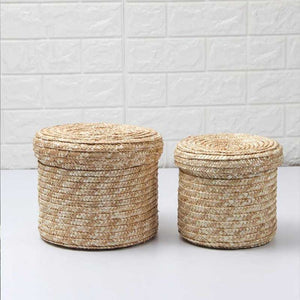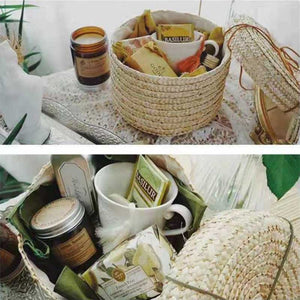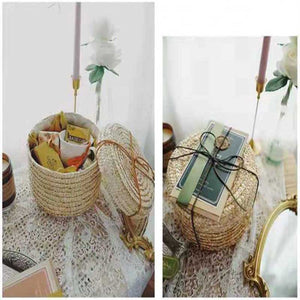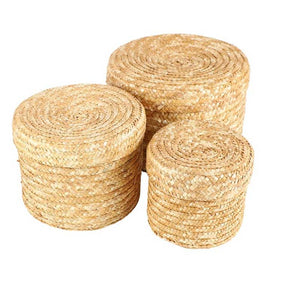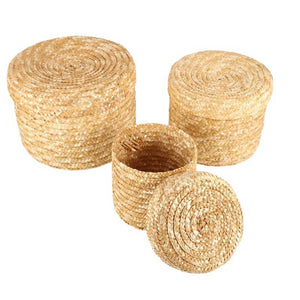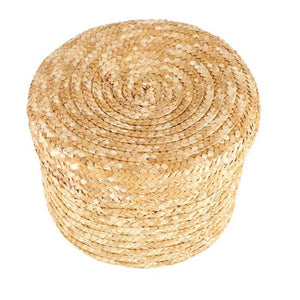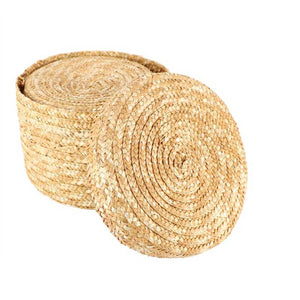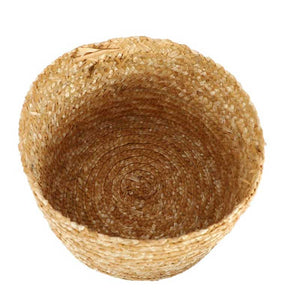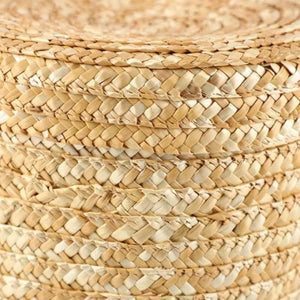 Handwoven Wicker Storage Baskets
Anza's set of three Handwoven Wicker Storage Baskets are simply a beautiful, practical, and versatile storage solution. Whether you use them for living room storage, or toys in the kids' bedroom, or ingredients in the kitchen, or towels in the bathroom, these multifunctional baskets bring elegance to storage. When not in use the baskets and lids nest together for storage.
Not Your Average Basket:

Anza's Handwoven Wicker Storage Baskets are carefully handmade and are reliable and functional. They come in a collection of three baskets and three lids one each in small, medium, and large sizes. They also make an excellent gift idea.

Strong and Earth-friendly:

Anza's Wicker Storage Baskets are handwoven, and made from rattan wicker which is a renewable, natural, and eco-friendly material that is very robust and durable.
The materials of the product can be broken down through environmentally harmless natural processes and are made from sustainable materials and plant by-products.

Products designed to cause the least harm to people and the environment through their production, disposal or both, often using reclaimed or recycled materials.

Products made by hand on a small scale and are meant to last, all without using large energy-consuming factories and production facilities.

Crafted with locally available resources typically derived from plants, animals, or other naturally occurring materials.

Materials that can be regeneratively produced like those made from plants and animals. This has a lower environmental impact compared to artificial products and metal.

Products designed to meet current needs without compromising the ability of future generations to meet theirs. Design, materials, manufacturing, product transport, disposal, and social practices are aspects of sustainability.
Specifications
Product dimension (approx.):

S: 9.45"x6.69"
M: 7.87"x5.51"
L: 6.69"x 5.12"

Colors/Variations, etc: Yellow
Product Care: Easy to clean rinse directly with water, or wipe with a damp cloth
Shipping & Returns: Please refer to our General Shipping and Return Policy.
Earth-friendly features
Features
Eco-friendly product handmade using natural, renewable, and raw materials
Material(s)
Wicker - Typically made from rattan, a renewable and rapidly growing resource which . requires little care and water making it one of the most eco-friendly resources available.
End Of Life
Both compostable and biodegradable
For every

PRODUCT

you

PURCHASE,


a

Tree

is

Planted

in your

NAME.

* ALL SHIPPING IS 100% CARBON OFFSET