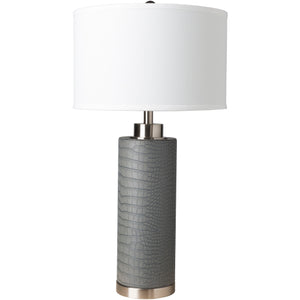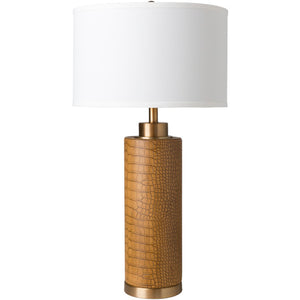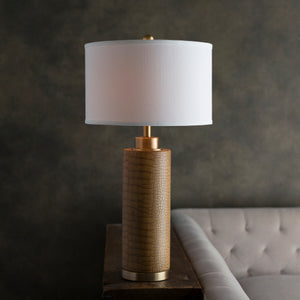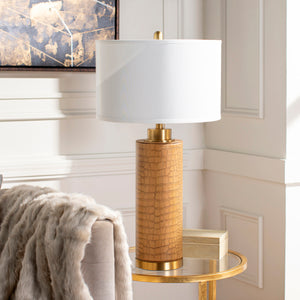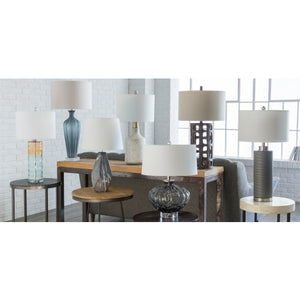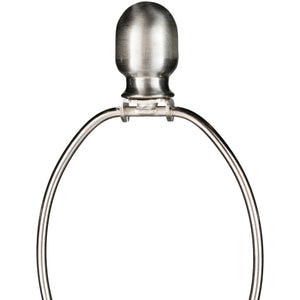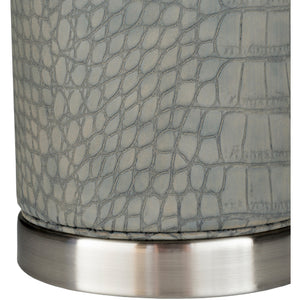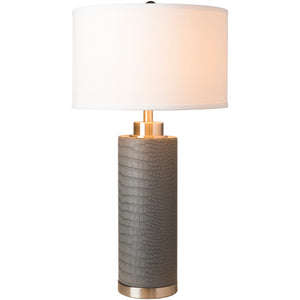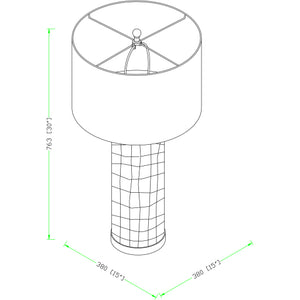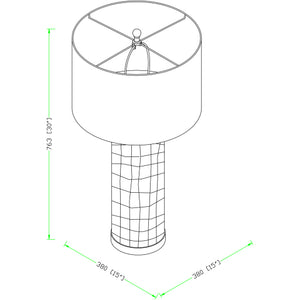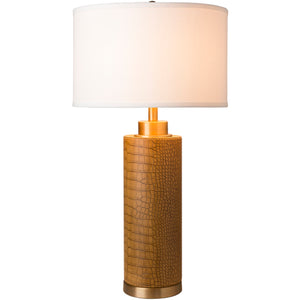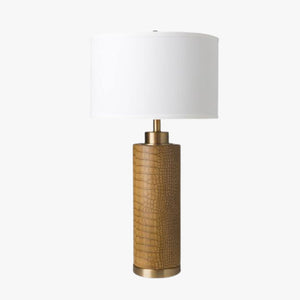 Embodying time-honored designs that have been revered for generations, the Buchanan Table Lamp redefines vintage charm from room to room within any home décor. This piece is expertly crafted and hand finished to perfection ensuring quality, helping to make it a mainstay in your home.
The

Buchanan

Table Lamp infuses your space with strong and stoic energy, with a design that is modern, timeless, curated for sustainability, and has a commitment to being socially conscious.
The shade is made from

linen which is a fully biodegradable textile made from the flax plant and is a renewable, eco-friendly, and sustainable resource.
Artisans make things using traditional crafting methods in line with sustainable and eco-friendly practices.

The materials of the product can be broken down through environmentally harmless natural processes and are made from sustainable materials and plant by-products.

Designed and produced using innovative techniques to measure, offset, and reduce carbon emissions.

Products designed to cause the least harm to people and the environment through their production, disposal or both, often using reclaimed or recycled materials.

A formalized or witnessed organizational commitment to upholding moral standards including fairness, honesty, and expectations of responsiveness and accountability.

These products are made so that social, environmental, and economic standards are met to improve the lives of communities. Workers are ensured fair prices, livable wages, and direct and transparent deals.

This ethical practice also aims to educate women and providing opportunities to support themselves, their communities, and encouraging other women to do the same.

Materials that can be recovered and reprocessed into base materials to turn into new products.

Awareness of where materials for a product are procured ensuring they are done so in a sustainable and eco-friendly manner.

Products designed including input from consumers to ensure efficient design and sustainable usage.
$315.00
Specifications
Product dimension:

31"H x 16"W x 16"D
Cord Length: 6'

Colors/Variations, etc:

Tan Faux Croc Body/ White Linen Shade/ Antiqued Brushed Metal Base/ Metal Finial
Medium Gray Faux Croc Body/ White Linen Shade/ Brushed Metal Base/ Metal Finial

Materials: Crafted from Linen, Polyester, Faux Croc Leather, Metal.
Product Care: Wipe clean with a dry cloth as needed
Return Policy: Returns within 60 days for 100% store credit products minus a 15% restocking fee. Shipping fees apply.
Earth-friendly features
Features

This tasteful table lamp was made using a socially conscious design by a family-owned company that strives to positively impact the environment, society and the communities, promoting responsible business practices at all levels of the supply chain.

Material(s)

Linen: Linen is one of the most biodegradable and stylish fabrics in fashion history. It is strong, naturally moth resistant, and made from flax plant fibres, so when untreated it is fully biodegradable.

Made Without:
End Of Life

Linen is biodegradable. Polyester is recyclable.
For every

PRODUCT

you

PURCHASE,


a

Tree

is

Planted

in your

NAME.

* ALL SHIPPING IS 100% CARBON OFFSET