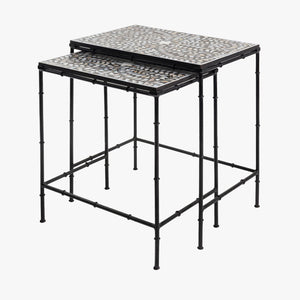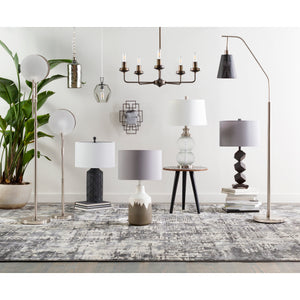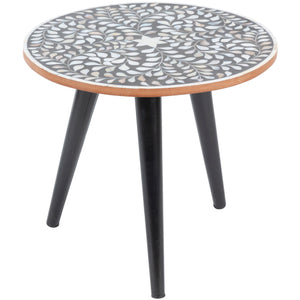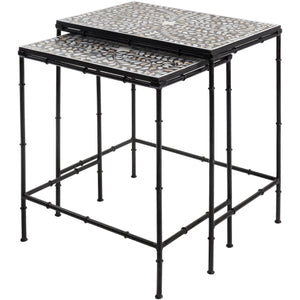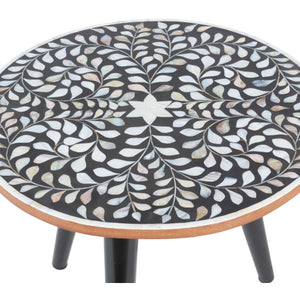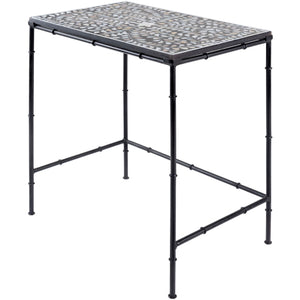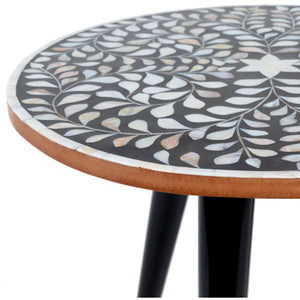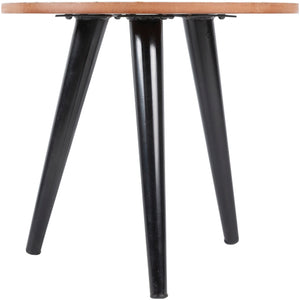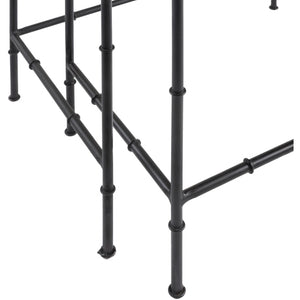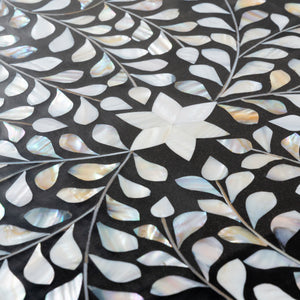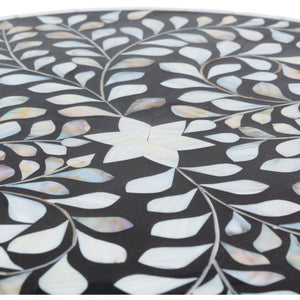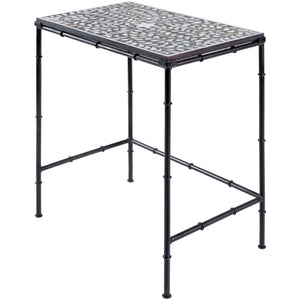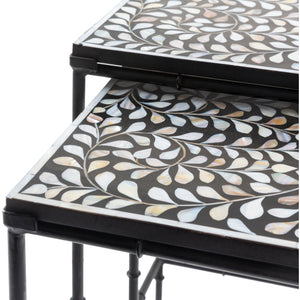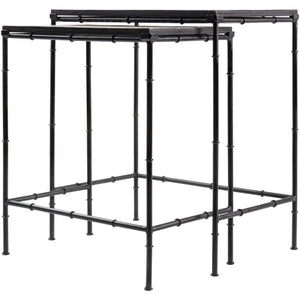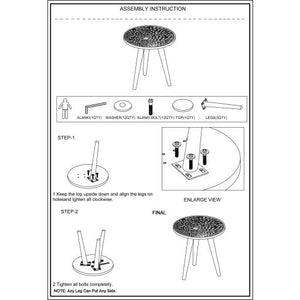 Our Kaira Tables offers an enduring presentation of the modern form that will competently revitalize your decor space. These pieces are handcrafted, creating a certain atmospheric sophistication that can only be created by a handmade table. Made in India.
Whether it's the end table, or the nesting table set, these striking pieces feature bone inlay, a unique artisanal technique that's sure to distinguish itself from other tabletops with their distinct and graceful patterns. Made in India by women crafters from renewable materials using sustainable production practices.
Artisans make things using traditional crafting methods in line with sustainable and eco-friendly practices.

The materials of the product can be broken down through environmentally harmless natural processes and are made from sustainable materials and plant by-products.

Designed and produced using innovative techniques to measure, offset, and reduce carbon emissions.

Products designed to cause the least harm to people and the environment through their production, disposal or both, often using reclaimed or recycled materials.

A formalized or witnessed organizational commitment to upholding moral standards including fairness, honesty, and expectations of responsiveness and accountability.

These products are made so that social, environmental, and economic standards are met to improve the lives of communities. Workers are ensured fair prices, livable wages, and direct and transparent deals.

This ethical practice also aims to educate women and providing opportunities to support themselves, their communities, and encouraging other women to do the same.

Materials that can be recovered and reprocessed into base materials to turn into new products.

Awareness of where materials for a product are procured ensuring they are done so in a sustainable and eco-friendly manner.

Products designed including input from consumers to ensure efficient design and sustainable usage.
$210.00
Specifications
Product dimension:

End Table: 17"H x 17"W x 17"D
Nesting Table Set

24"H x 21"W x 13"D
23"H x 19"W x 12"D

Colors/Variations, etc:

End Table:

Top: Black, White
Base: Black, White

Nesting Table Set:

Top: Black, Beige
Base: Black, Beige

Materials: Bone, Wood, Metal.
Product Care: Wipe clean with a dry cloth.
Product of Origin: Made in India
Return Policy: Returns within 60 days for 100% store credit products minus a 15% restocking fee. Shipping fees apply.
Earth-friendly features
Features

This gorgeous table was handmade by Indian women crafters who work in an ethical and fair trade environment using sustainable production methods and materials, and manufactured by a family-owned company that follows fair labor practices and strives to positively impact the environment, society and its communities, and promoting responsible business practices at all levels of the supply chain.

Material(s):

Bone Inlay: Bone inlay uses cruelty-free, polished bone from camels that have died of natural causes. It is an eco-friendly material that utilizes a resource that is otherwise discarded.

Made Without:

Synthetic Materials, Composites

End Of Life:

Wood and bone are biodegradable. Metal is recyclable.
For every

PRODUCT

you

PURCHASE,


a

Tree

is

Planted

in your

NAME.

* ALL SHIPPING IS 100% CARBON OFFSET