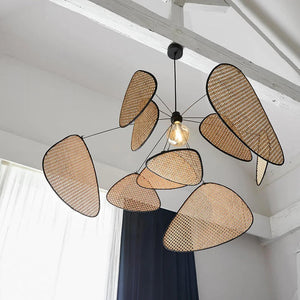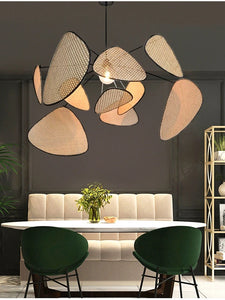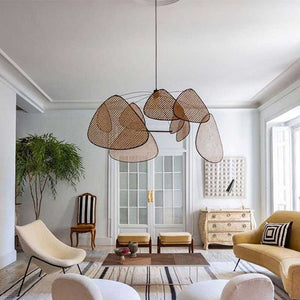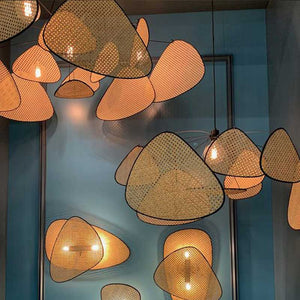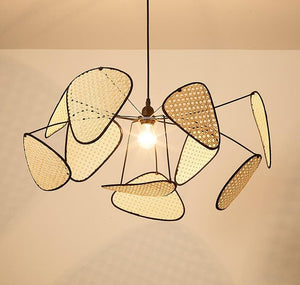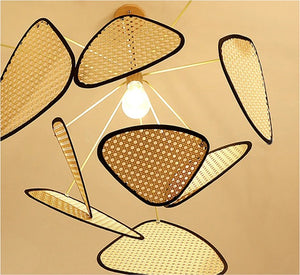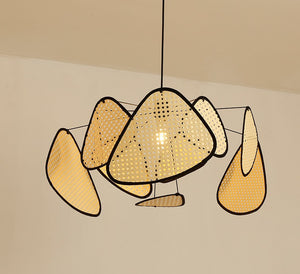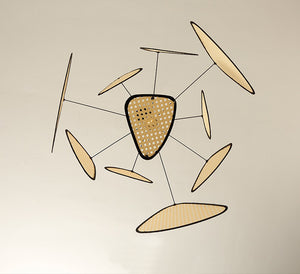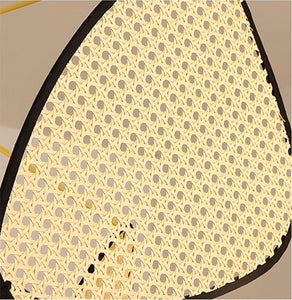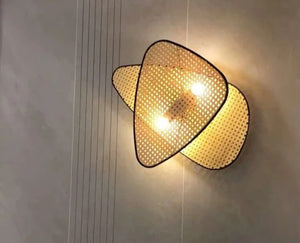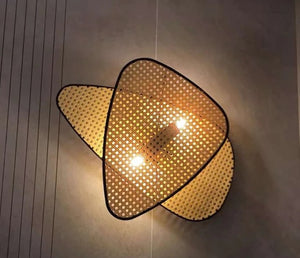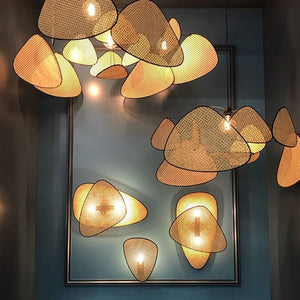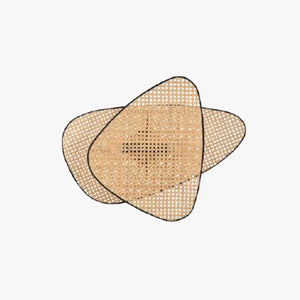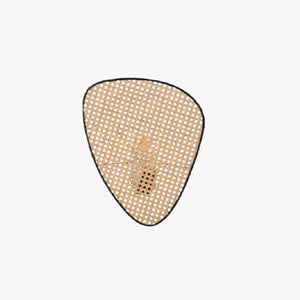 Minimalist Rattan Chandelier
Something unique and eye-catching would only begin to describe our Minimalist Rattan Chandelier. With its creative leaf grid pattern, this modern handmade lamp exudes that elegant urban vibe.
Classy Interior Decor:

Add a touch of elegance and class to your rooms with this lamp with its novel design made to draw the eye to its unique features. Moreso when the light is turned on as that's when it truly catches your attention.

Soft Light Everywhere:

The large leaf like screens are meant to ensure an even diffusion of light so that your space basks in a relaxing glow that soothes the most tired eyes.

Sustainable Pattern:

The weaving material for this lamp is made from rattan which is one of the strongest and fastest growing old world climbing palms. A versatile yet incredibly sustainable material that is readily available in many parts of the world.
The materials of the product can be broken down through environmentally harmless natural processes and are made from sustainable materials and plant by-products.

Materials that can decompose into soil whether through a natural process or in an industrial composting facility.

Products designed to cause the least harm to people and the environment through their production, disposal or both, often using reclaimed or recycled materials.

Products made by hand on a small scale and are meant to last, all without using large energy-consuming factories and production facilities.

Crafted with locally available resources typically derived from plants, animals, or other naturally occurring materials.

Materials that can be regeneratively produced like those made from plants and animals. This has a lower environmental impact compared to artificial products and metal.

Products designed to meet current needs without compromising the ability of future generations to meet theirs. Design, materials, manufacturing, product transport, disposal, and social practices are aspects of sustainability.
$600.00
This item is currently sold out.
Specifications
Product dimension:

Model A : 26.77 inches (W) x 17.72 inches (H) / 68cm x 45cm
Model B : 31.5 inches (W) x 19.68 inches (H) / 80cm x 50cm
Model C : 39.37 inches (W) x 39.37 inches (H) / 100cm x 100cm
Model D : 23.62 inches (W) x 17.32 inches (H) / 60cm x 44 cm
Model E : 15.78 inches (W) x 16.53 inches (H) / 40cm x 44cm

Colors/Variations, etc: Beige*
Shipping & Returns: Please refer to our General Shipping and Return Policy.
*Disclaimer: Product Color May Vary Due to Photographic Lighting Sources or Your Monitor Settings. Due to high freight cost we don't offer return for this products if there is no damage or faulty of products. If there is any damage or faulty of products please contact us within 15 days with a clear image and video.
Earth-friendly features
Features

These rattan lamps are handmade from a natural, renewable, eco-friendly resource.

Material(s)

Rattan: Biodegradable, sustainable, natural, and readily available. Widely used as a base material in various handwoven products because of its flexibility and durability. Its fibers are 100% recyclable.

End Of Life

Rattan is biodegradable, Compostable, and Recyclable.
For every

PRODUCT

you

PURCHASE,


a

Tree

is

Planted

in your

NAME.

* ALL SHIPPING IS 100% CARBON OFFSET