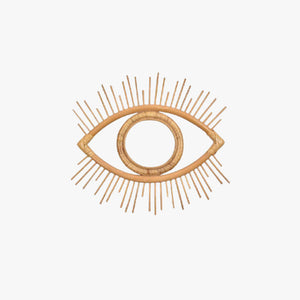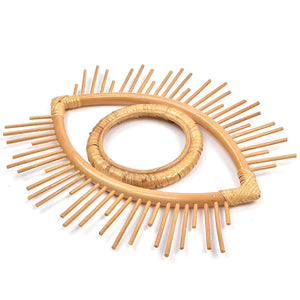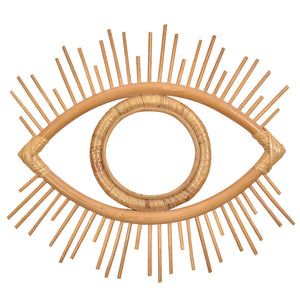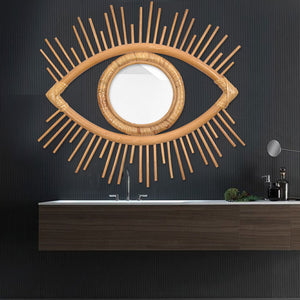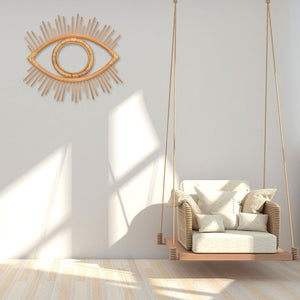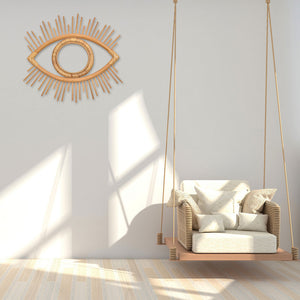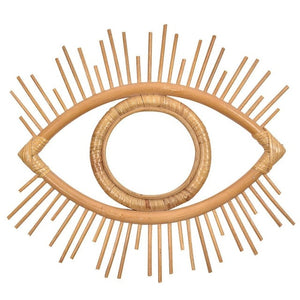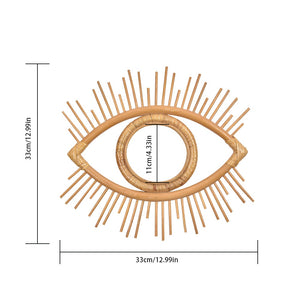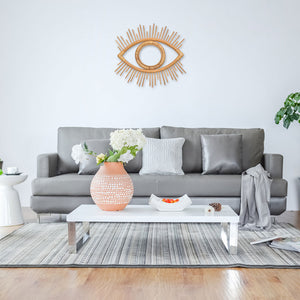 Minimalist Hand Woven Rattan Wall Decoration
Achieve peace of mind when you're at home or your office with Anza's Minimalist Hand Woven Rattan Wall Decoration. A clean and simple art decor that creates a relaxing environment, wherever you are. 
Clean and Sophisticated:

Makes excellent interior decor to create theme walls in any space, or in combination with other decors such as mirrors or wall plates. 

An Art of its Own:

Install a mirror or photo in the eye center to make it more personalized. 

Mindfully Handmade:

Using a natural material such as rattan shows that the manufacturers are environmentally conscious instead of opting to use a synthetic product such as plastics.
The materials of the product can be broken down through environmentally harmless natural processes and are made from sustainable materials and plant by-products.

Materials that can decompose into soil whether through a natural process or in an industrial composting facility.

Products designed to cause the least harm to people and the environment through their production, disposal or both, often using reclaimed or recycled materials.

Products made by hand on a small scale and are meant to last, all without using large energy-consuming factories and production facilities.

Crafted with locally available resources typically derived from plants, animals, or other naturally occurring materials.

Materials that can be regeneratively produced like those made from plants and animals. This has a lower environmental impact compared to artificial products and metal.

Products designed to meet current needs without compromising the ability of future generations to meet theirs. Design, materials, manufacturing, product transport, disposal, and social practices are aspects of sustainability.
Specifications
Product dimension:

Size - 33 x 33 cm / 12.9 inches x 12.9 inches
Inner Circle Size - 11 x 11 cm / 4.3 inches x 4.3 inches

Colors/Variations, etc: Dried Rattan, Brown / Light Brown
Product care: Clean delicate products with a soft, damp cloth
Shipping & Returns: Please refer to our General Shipping and Return Policy.
Earth-friendly features
Features

This decor is handmade from a natural, renewable material that is eco-friendly and sustainable.

Material(s)

Rattan: Biodegradable, sustainable, natural, and readily available. Widely used as a base material in various handwoven products because of its flexibility and durability. Its fibers are 100% recyclable.

End Of Life

Biodegradable, Compostable, and Recyclable.
For every

PRODUCT

you

PURCHASE,


a

Tree

is

Planted

in your

NAME.

* ALL SHIPPING IS 100% CARBON OFFSET